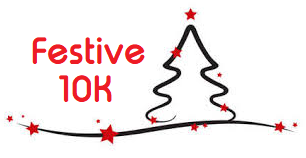 Sunday 18th December 2022
10:00 start
We've decided to add an event around the Festive Period, having tried this as an in-house event for Les Croupiers RC in 2020 we've decided to give it a go and open it up.
Come and join us just before the holidays begin, make some room before the over indulging gets underway ...
CHIP TIMING AND ON-LINE ENTRIES
The minimum age for entries is 15 on the day.
Entry Fees: £10 Affiliated £12 Non Affiliated
Closing Date for Entries : Wednesday 14th December 2022 - OR when limit is reached
Course details:
Start near the stables, run down the Spine Rd towards town, turn left onto the cross path and run down to Blackweir bridge, turn right onto the river path, and run to Millennium Bridge, cross the bridge and then head towards the College of Music & Drama, and continue to the crossroads. Go straight across at the crossroads and follow the path through to the parkrun start/finish area, the turn around uses the triangle at the bottom of the steps at the A48 underpass, then retrace the route back to the Spine Rd, turn right and run up to the start/finish line.