Cardiff Taff Trail Half Marathon
(This is a Road Race and not a Trail Race)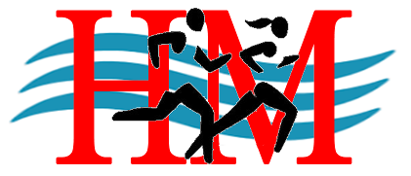 Sunday 19th March 2023
08:30 start time
Online Entries are now Open (see link below)
This was a pilot event in 2018 and following the response and feedback we have received over both previous editions, having lost 2020 and 2021 due to Covid-19, we are putting the event on again in 2022. The course will use Pontcanna Fields and Bute Park before heading north along the Taff Trail to Tongwynlais, where you will do a turnaround loop and then head for home.
Drink stations will be positioned at approx. : 2.5 miles ; 4 miles ; 6.25 miles ; 8.75 miles and 10.25 miles.
The course will run on tarmac paths except for one short stretch of compacted path.
Unfortunately we will have to apply a 3 hour cut off for the event, this is due to the agreement we have with the council.
Race HQ and Number collection will be located at the Scout Hall, Pontcanna Fields car park, Fields Park Road, Pontcanna, Cardiff CF11 9LB and will be Open from 07:45, number collection will Close at 08:15.
The Start is a 750m walk from the Scout Hall, while the finish is located close to the Scout Hall.
Tea, coffee and cake will be available after the run.
Parking is available at several locations close by but none have a large capacity, so please be considerate when parking, and check for any parking restrictions or fees.
Pontcanna Fields : CF11 9LB
Llandaff Fields : CF11 9QJ
Sophia Gardens : CF11 9XR
Llandaff Rugby Club : CF5 2AZ
CHIP TIMING AND ON-LINE ENTRIES
ON-LINE ENTRIES Here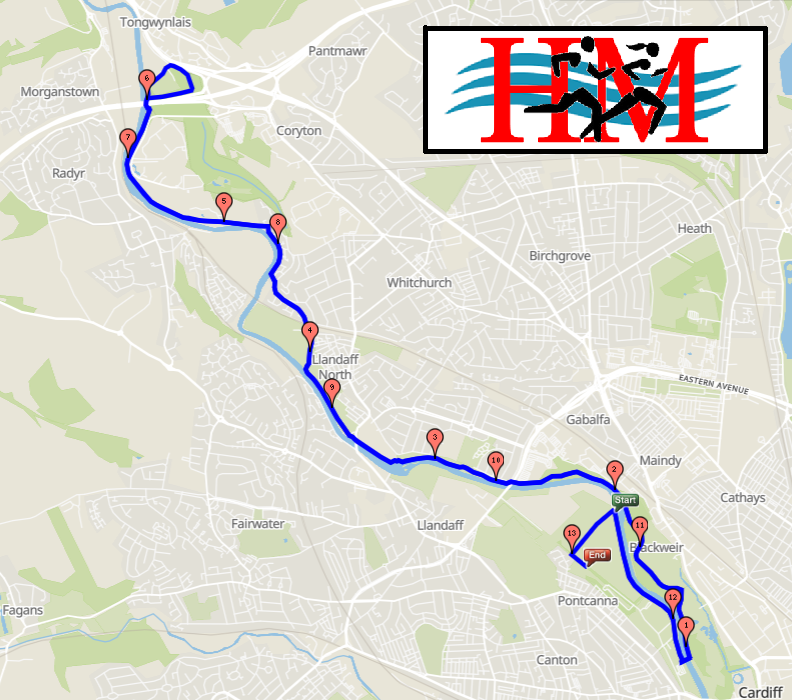 Entry Fees: £15 Affiliated £17 Non Affiliated Minimum Age for entry : 17 on the day
Closing Date for Entries : Wednesday 15th March 2023 - OR when limit is reached
Our ethos is to provide low cost, value for money, friendly events and therefore we have chosen not to add additional costs to our entry fees by including finisher medals/T-shirts - this aligns with previous feedback from our runners.
However, we do provide category winner prizes and at some of our events we also supply tea/coffee and cake at the end of the race!
Prize List:
1st, 2nd, 3rd Male and Female + Age Group Winners {TBC - depending on entries}