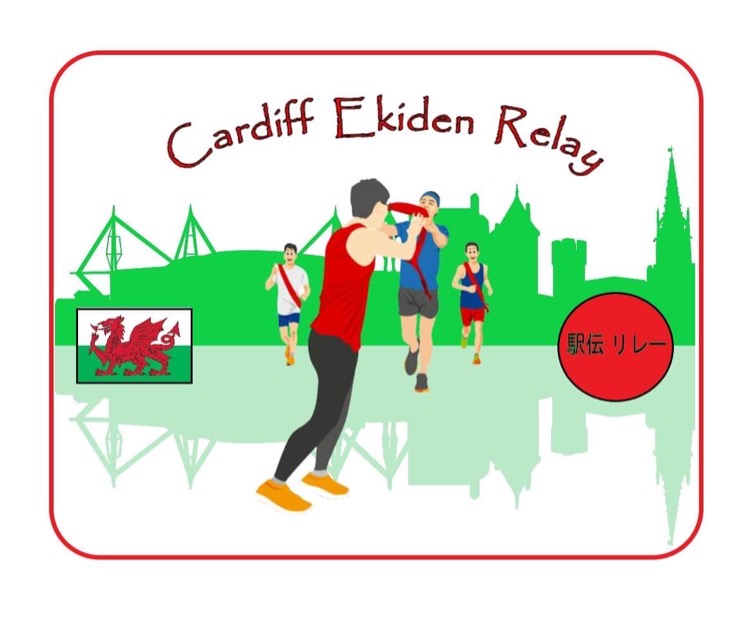 Sunday 19th November 2023
We have been toying with some ideas with regards to putting on a relay event - What time of year? What format? etc. We eventually decided on something a bit different.
Ekiden (駅伝) is a long-distance running multi-stage relay race, mostly held on roads.
The original Japanese term had nothing to do with a sport or a competition, Eki means "station" and den translates as "to communicate, to convey", therefore Ekiden could be roughly translated as ''Station to station''. The original meaning of the word is reflected in its rule where each runner runs the distance from one "station" to the next, and then hands off a cloth sash, or tasuki, to the next runner.
The first ever Ekiden as a sport was held in Japan in 1917 as a 3-day, 23-stage run from Kyoto to Tokyo over 507 kilometres, to celebrate the 50th anniversary of Tokyo's establishment as the nation's capital (previously Kyoto was the imperial seat).
Today Ekiden is a national sport in Japan, especially popular as inter-varsity competitions, and its popularity has since become widespread and worldwide.
There used to be an annual international event held in Japan, which GB used to send a team to, it was called the Chiba International Ekiden. Inaugurated in 1988, the November Chiba International Ekiden ran until 2014. When it started it was two separate races – one for men and one for women. From 2007, it has changed format into a combine male/female race. The race is contested in six stages over 42.195 kilometres, exactly a marathon. The first 5k stage, third 10k stage, and fifth 10k stage are reserved as men's stages, while 5k second stage, 5k fourth stage and 7.195k sixth stage are reserved for women.
In 2021 there was a renewed interest in the Ekiden Relay. ASICS organised a virtual event – "Discover the teamwork and competitive spirit of the Ekiden - virtually. This free global relay race will inspire, motivate and test you as you prepare to compete against teams from all over the world. Assemble a team of up to six participants. You'll each complete a distance between 5K and 10K, totalling the marathon distance and results will be posted to a global leader board. All levels welcome!" In the USA, a pro-team event was staged which was made up of 6 runners – 3 male and 3 female, they ran : 10k men + 6.1k women + 5k men + 10k women + 6.1k men + 5k women. The Bowerman Track Club won this.
Ipswich JAFFA had staged the only Ekiden held in the UK, which had run for more than 20 years, and it was a well-established fixture in the local racing calendar. Attracting runners from all over East Anglia, with the 2017 event having a record entry of 200 teams. The 26.2 mile race was run by teams of six as a relay. Legs: 1 x 7.2km, 3 x 5km and 2 x 10km. In 2021 the event was run virtually, unfortunately there won't be an event in 2022.
We have decided to stay with the mixed teams alternating the stages between male (odds) and female (evens). But to make things easier we have gone for 6 x 7.0325km stages, with each member of the team running the same 2-lap course. Following the Ekiden Relay tradition there is no baton, but each runner carries a sash, which they pass onto the next runner.
Details of our course can be found below.
Course Details :
Starting on the Spine Road in Pontcanna Fields, run down past the SWALEC Cricket ground, turn left between the cricket ground and WIS sports centre, join the river path turning left, follow the path until you reach Blackweir Bridge, turn left onto the cross path and follow until you reach the Spine Road, turn right and run towards the Riding Stables, when you reach the allotment gates turn left onto the triangular path, run towards the 'hole in the wall', turn left and run back to the Spine Road. When you reach the Spine Road turn right and run back to the Start/Finish line - that is ONE lap, each runner does TWO laps per stage.