Summer Series + Bannister Anniversary Miles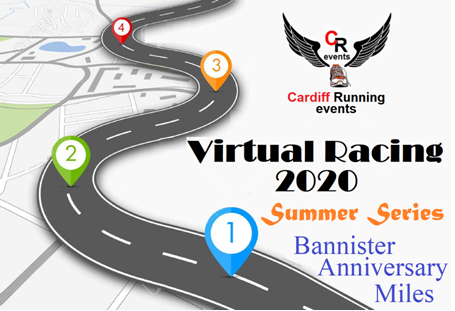 As the current situation with the Coronavirus continues we hope you are all safe, well and managing to get out to run.
Although we have decided not to put on the Summer Series and Bannister Anniversary Miles as actual events this year they will return in 2021, we thought we would try and keep everyone involved by running the Events as Virtual Races.
They will be run as Virtual Racing 2020. We will set up Event pages on our Facebook page, all you need to do is:
Then we'll publish the results the following day.
Race Rules:
1. The run must be done on the date stated for the "event", it can be done at anytime to suit you.
2. You must follow the rules of Social Distancing.
3. Your run will start with a standing start and will be run over the distance stated.
4. The course must not be downhill - let's give everyone a fair shot!!
5. You must enter via OpenTrack and post your results on there as well.

Race Dates:
Bannister Anniversary Miles - Wednesday 6th May 2020
Summer Series 1 mile - Friday 15th May 2020
Summer Series 2 mile - Friday 29th May 2020
Summer Series 3 mile - Friday 12th June 2020
Summer Series 4 mile - Friday 26th June 2020