Saturday 14th Sept 2019 @ Leckwith Stadium, Cardiff
ENTRIES ARE NOW OPEN
This is a track based meeting that will be aimed at both the local and national endurance running communities, there will be 2 distances on offer over a number of races, these will be 10K and 1 mile. The events will be graded on previous/expected times. While the events are taking place we will be encouraging the supporters to get up close and build a good atmosphere. We plan to provide on-going entertainment for the duration of the event, including Live Music.
Entry is free for spectators.
We are pleased to announce that the event will incorporate the Welsh Senior 10,000m Championships.
Entries will close on Sunday 8th September so that the seeding can be done.
You will receive an e-mail of the details before the event and number collection will be on the day from the registration tent which will be located track side.
10k Race 1 Start list 10k Race 2 Start list 10k Race 3 Start list 10k Race 4 Start list
1 mile Race 1 + 2 Start lists 1 mile Race 3 + 4 Start lists
In 2018 we've linked up with the other organisers of Track 10,000m events, details can be seen here
** PLEASE READ BEFORE PROCEEDING TO ENTER **
Runners Commitment:
For this event to be successful we need you to be fully committed to toe the line and race. You the athletes will make or break this event. Only enter if you are 100% sure you can take on the challenge of 25 laps of the track, if you are unsure please do not take up a racing spot as they will be limited.
When entering you will be asked to enter a recent performance and an expected finishing time, these will be checked against Power of 10 and the Run Britain websites. Runners will be graded on these times and allocated into the appropriate race. If a particular race is oversubscribed subsequent entries will be placed on a Reserves list and then contacted should a spot become available.
On the night of the event we will have to stick strictly to the timetable, if you are not going to make the cut off time there is a chance that you will be asked to step off the track, please bear this in mind when entering - we sincerely hope that this situation does not arise.
Help make the experience one to remember:
Come Join the Party .........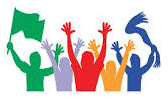 We've tried to keep the costs as low as possible,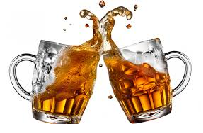 but we are asking all competitors to invite friends and family to come along and cheer the runners on from lane 4, entry is free for spectators, if you aren't running why don't you come along anyway and help create the atmosphere, why not bring your friends and club mates with you. This event is being put on for you the athletes and it needs your input and support in helping to build the atmosphere.
Supporters are an important part of what we are trying to put together for this event, so even if you aren't running please come along and Cheer with a Beer while the runners tick off their laps of the track.
There will be a Bar and Caterer at the venue.
**** We are looking to add a new feature for 2018, we are adding a Team aspect to the 10K's.
We are looking at 3 team prizes, the winning Male and Female teams will be based on the combined times of the first 3 members per club, and the combined team will be based on the 6 combined times (3 male and 3 female).
The scoring runners do not have to be in the same race, they just have to complete their 25 laps. ****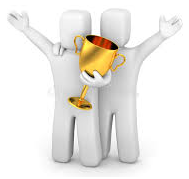 The success of this 10,000m event hinges on each entered athlete racing on 14th September, therefore please do not enter unless you can 100% commit to standing on the start line.
So click the green button below to proceed to the on-line entry form or the blue button for a paper entry form only if you can commit to race.
ENTRIES ARE NOW OPEN